Sunset's Story
Overcoming – The struggle is real.. we can do this !
Sunset's Story

If you have ever met or know him; you may have a glimpse into the value of his story.
Reach-out to him and get involved in things bigger than ourselves.
Rewards abound for those who are seeking more from this lifetime.
Are you ready to embrace this lifetime and move forward?
Learn to live your dreams.
---
There is a whole group of us out here helping each other.
---
 Our main contact page has links to all of our social media outlets.

Brian (SunsetBrian) | LinkedIn
Connect with him on LinkedIn; get involved in many projects around the world.
Connect with "Sunset" on many social media portals.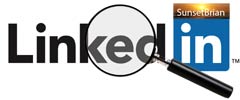 Learn the deeper back story of "Sunset's" nickname.
Did you know he is fortunate to even see the beauty of sunsets. "Sunset" is blessed beyond words to overcome a moment of blindness in his life; with the help of some world renown medical professionals along with a strong faith in healing, he was able to regain his vision.
---
 

Many of us have struggles or obstacles in our lives…
Keep learning, keep growing.
Say I will !
Say I can !
Say I believe !
…. there is an answer!
Learn how to live a life many only dream of —
— you got this.

We are involved in many industry around the world and are always looking to embrace new team members, partners, leadership mindsets & others whom are ready for something bigger than ourselves.
---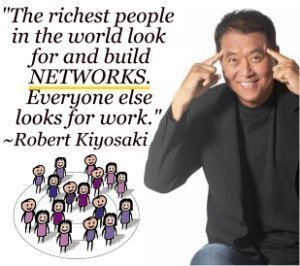 You have access to life changing tools.

Start working on a new you.

Life is simply waiting on you …

Say Yes to it and take action.
What if life is happening for you .. not to you ?
… The least you could do is … give it a hand.
---
Team work makes the dream work my friends.
You can go it alone or surround yourself with others to empower your journey and help to lift each other up.
Change your perspective on life and get out of your own way.
---
From huge philanthropic endeavors that grace the pages of Oprah's magazine "O"; to healthcare initiatives, Travel, Real Estate Development projects, Music Festivals, all while giving back and soo'ooo much more.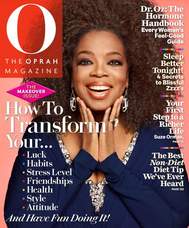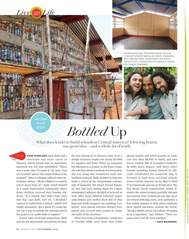 ---
Come along with us !
Strangers are just friends you have not met yet.
---
---
---
---
We smuggled one of "Sunset's" personal video clips from his vast cell phone collections.
We are encouraging him to share them all on his YouTube channel he mostly uses YouTube for sharing business, leadership, motivational mindset, healthcare, philanthropy, Ted Talks & Ted Talks for Kids educational videos. Though we know he is behind a few successful #youtuber #vlog channels.
He does do some ridiculous snapchats at times with the kids.
Those snapchat filters are tempting for us all. Here is a safe tame one. Check his channel for silly stuff.

---
Even "SunsetBrian" has to take some personal time away from all of the Philanthropic over-achievers and the crazy lunacy of our team travels as we are always in "go mode".
I am sure no one is complaining.
Here is a personal video" Moment of Zen"; as he likes to call them and sneak away, for one that appears to be an excursion to the west coast of California to enjoy some time in Laguna Beach Dana Point areas.
---
"You Should Be Here" …


…as he always says.
Embrace your journey and -build- a "Life by Design"; not by whatever.

Be intentional in living your dreams; aid and allow others to learn the same gift.
---
Who showed you how to breath?
Who showed you how to crawl?
Who showed you how to walk?
Who showed you how to fly?
Still learning some life skills?
Given up yet?
Ready to experience more?
---
---
You can visit the Founder of many unique "larger than life" escapades, as many have come to refer to him; "SunsetBrian", on many social media sites.
Sunset creates relationships the world over to share opportunities, ventures, experiences, projects, business ventures and life's unique moments with.
The best way to interact with him is in-person; especially during one of his "Moments of Zen" as he likes to call them.
"Moments of Zen"; mostly revolve around that moment of passing from day to night (Sunset); as the sun sets around the world.
---
Reset your Compass –
— Magnetic North…
Timing in life can be very critical.
We don't know, what we don't know.
Do You ?
     Ever notice the activities of other living creatures during (Sunset) time?
Birds fleeting to their nests; many of life's creatures have tuned into this specific time 
based event. Sunset is more than a thing of beauty … It is nature's way; a calling, a tuning.
Ever felt compelled to "look" west at sunset ?
… is it the beauty of sunset that draws many or is something else actually happening ?
---
There is something magical available if one chooses to acknowledge such exists.
Who are you with ?




What are you doing ?




Where are you?
"You are the average of the 5 people you spend the most time with" – Jim Rohn
Take a moment to reflect on the uniqueness of it all. Take it all in; or, just let it all go.
A moment of zen can abound at any given moment for those in the know.

---
We are not one in a million;
… we are once in a lifetime !


-SunsetBrian-
---
Do you want to get Real for 1 minute?
Do you want to get what you want?

Ready to be selfish for a minute ?

What do you want ?
— The odds of you being born are in —
1 in 400,000,000,000
(1 in 400 Trillion)
---
Here is a great little TedxTalk from Mel Robbins:
– "How to stop Screwing Yourself Over" –
Her approach is smart, entertaining and brilliant with expert insights.
Mel Robbins is a working mother of 3, ivy-educated criminal lawyer.
Mel Robbins is one of the top career and relationship experts in America.
---
It is all about the journey, the experiences, the travels, the new faces, the human stories, the real life interactions, changing lives around the world; along with making a difference locally, by aligning with the right industries & individuals.
SunsetBrian and his greater expansive team share many unique global endeavors with some of the most extraordinary partners, teammates, like-minded relationships and many individuals the world over that words do not even begin to describe.
---
You didn't stop at pre-school right ?
— Keep on going —
School is still in; play nicely in the sandbox with others.
This is the stuff you wish they had taught us in school.
---
There is a whole group of us out here helping each other. Keep focusing on your personal development and becoming a new improved version of you.
The question is .. Who are you ?
If you're not done becoming you yet…
… then lets keep going & growing.
Use the many readily available resources here. There are many things here that you can learn & earn from. We hope you enjoy and look forward to hearing from you.
---
 Our main contact page has links to all of our social media outlets.  
Connect on LinkedIn; get involved in many projects around the world or right in your own backyard.
---